---
UV3/UV3XL - Sight compatibility
The UV3 and UV3XL will attach to almost every target sight on the market including Axcel, Shibuya, CBE, ArcSystem etc... If you are unsure as to if it will fit the sight you have please contact your sight manufacturer and ask them if the UV3/UV3XL Scope will fit (it is very difficult to keep up with all the sights on the market as they are constantly changing).
If your sight has an attachment for a 10-32 bolt it will most likely fit. However we still recommend contacting your sight manufacturer as it is very hard for us to be certain if it will fit, but they will know for sure.
If you have an Axcel sight you may need this adapter piece: Heres the link: http://www.lancasterarchery.com/axcel-scope-barrel.html
If you have a Spot Hogg sight you may need this adapter piece: Here is the link: https://www.lancasterarchery.com/shrewd-scope-rod-3-8-diameter.html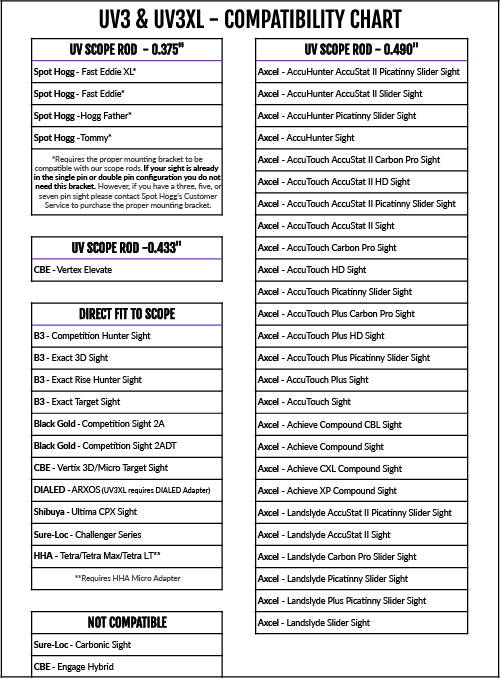 How to Setup/Install my UV3
Chirs Bee did a great unboxing video and explains how he installs his UV3 check it out here, or watch below!
GENERAL QUESTIONs on the UV3
Will a (insert lens manufacturer here) lens fit? - Chances are YES! We have great relationships with all the lens manufacturers and they know what size they need to cut a lens to so it fits.
How do I get my center drilled fiber brighter? - 1st we recommend trying green fiber (it definitely works the best with our light). 2nd make sure the fiber is pulled all the way through on the level side of the lens. This allows our light to light it up better.
Is the UV3 ambidextrous? - YES! Of course it is! We don't hate lefties that much! ;)
If you're thinking about trying to get one for free to 'just try it out' - We have a 14-day return policy for this very reason. So you can try it out for 2 weeks before you're committed.
Weight Difference between brass and aluminum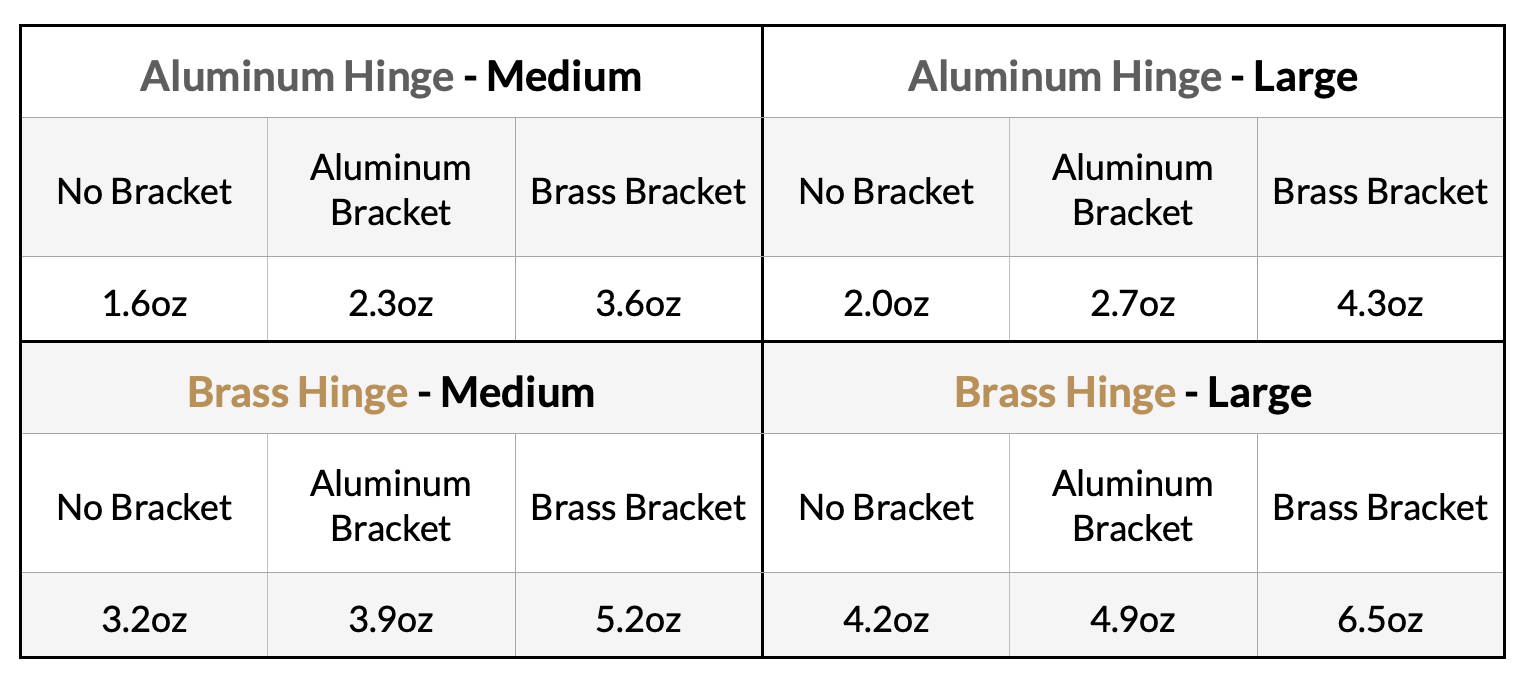 What bows do your Mathews UltraGrips fit?
The BeeReal Mathews Grip will fit every Mathews with the removable black Engage Grip (every flagship Mathews bow made since 2019). To include but not limited to, TRX, VXR, V3, etc...
What bows do your Hoyt Target UltraGrips fit?
The target UltraGrip will fit any Hoyt target bow that has the black modular grip system this includes the Invicta, Podium, Prevail, HyperEdge, ProForce, Etc..
What releases do your funky knobs work with?
The Funky Knobs are compatible with any style thumb button release. Funky Knob will come with a special adapter for Stan releases. The only release it will not work on is the Stan Perfex.
SHIPPING, RETURNS AND EXCHANGES
We do FREE returns and exchanges with a 14 day money back guarantee. You can initiate your request by contacting us here with your order number.
We have a 1 year 100% warranty on our products.
Can I be an Ultraview dealer?
Do you have a pro-staff program? Can I try your stuff for free?
Unless you have a very serious business proposition we generally do not give out product for free. We have already tried to offer it at the best price possible.
Thanks for contacting us. We'll get back to you as soon as possible.
This field is required
This field is required
This field is required